EagleView chronicles a constantly changing world with the highest level of accuracy. By combining imagery that reveals the tiniest details of residential and commercial structures and landscapes, we can derive insights from computer vision and deep machine learning algorithms. EagleView delivers rich and actionable property data, transforming the way organizations work.
Why Choose EagleView?
The highest resolution imagery
Detail as fine as .75 inches ground sample distance, meaning that each pixel represents .75 square inches on the ground. Patented proprietary capture systems mean this ultra-high resolution imagery is always evolving.
Historical data
Nearly 2 decades of historical imagery provide the context needed to analyze property change.
Computer vision
Deep machine learning algorithms extract precision data from current and historical imagery at a scale and speed that eclipses manual processes.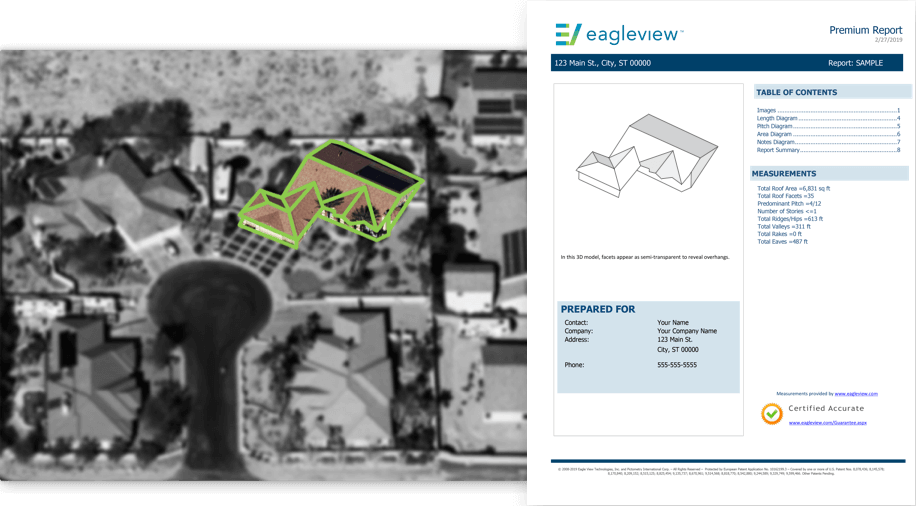 Property Data
Millions of roofing, siding, and solar installation jobs have taken advantage of EagleView's highly accurate property measurements. Contractors bid more successfully and plan more efficiently using EagleView's property data accessible on any device.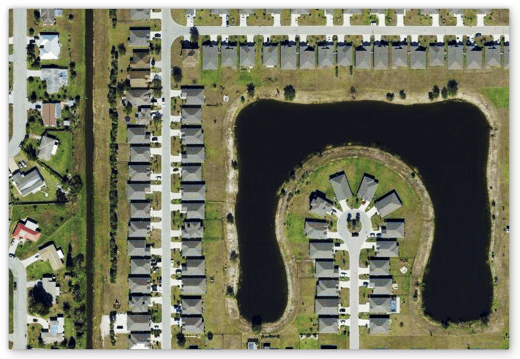 Property Change Detection
When assessing properties, maintaining infrastructure integrity, or managing right-of-way encroachments, staying on top of constant change from building construction, demolitions, and permits can be time-consuming and resource-intensive. EagleView's change detection shows exactly what has changed without overloading your teams.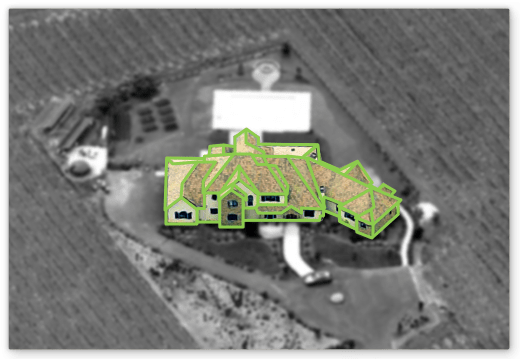 Virtual Inspection
Analyze a 360-degree view of a property along with physically verifiable data extracted by patented proprietary machine learning algorithms. Users can easily integrate imagery and property data directly into their systems or apps.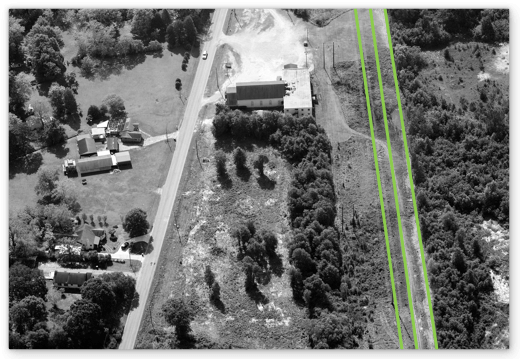 Vegetation Management
Electric utilities managers can pinpoint vegetation encroachment risks to their utility transmission lines and confidently mitigate them. With comprehensive imagery and data sets, users can generate, view, and share highly accurate maps while eliminating paper waste, reducing field time and mitigation expenses.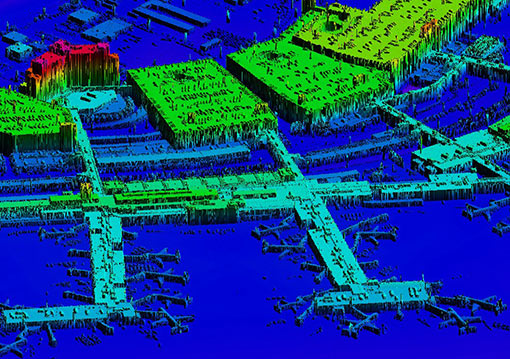 LiDAR
EagleView offers a full suite of terrain mapping options to meet your mapping and modeling requirements. For planning, analyzing, or managing emergency response, LiDAR mapping solutions provide high-accuracy remote sensing and terrain mapping, and datasets collected at several different point density and accuracy levels.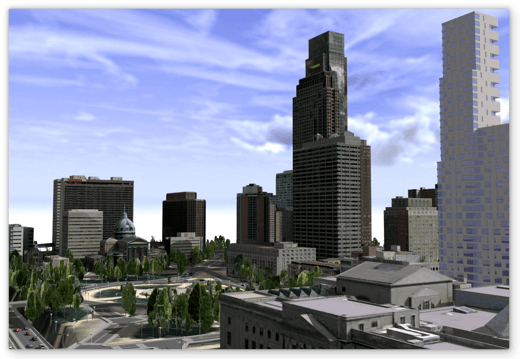 3D Modeling
EagleView delivers real 3D® city models that provide a remarkable sense of realism for any project. Derived from the most up-to-date high-resolution, aerial oblique imagery, EagleView 3D models are a must-have for any project requiring the utmost accuracy and context.
What our customers have to say
"EagleView saved us hours and hours of work to draw and document the repair/maintenance plan for this slate roof… But more importantly, it keeps us off the roof until we actually need to be on the roof and can install fall protection."
Ronny Roseveare, Owner and Managing Member of Blue Glass, LLC
Join Our Team
Think that EagleView might be your perfect match? Take a look at our current opportunities.
We are always looking to network with top talent. If you do not see an exact fit for a current role, email recruiting@eagleview.com with your resume. Sorry agencies, we prefer to reward our employees with generous referral bonuses so we are not responsible for any fees related to unsolicited resumes.