EagleView Imagery and Insights Are Transforming Industries. Help Us Drive the Transformation.
Learn about the exciting and rewarding work that we are doing in India.
Why EagleView India?
Do what you love in a company that's small enough for you to make a difference, yet big enough to support your ambitions.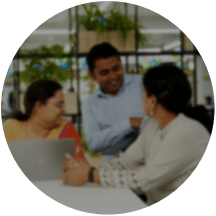 Build product and develop the next generation platform
Be at the center of the company's cloud-based software innovation and develop our next generation infrastructure. Help shape the product roadmap and design end-to-end customer experiences.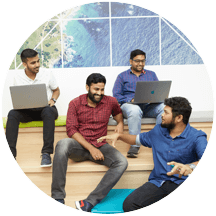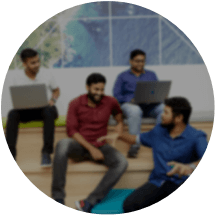 Have a global impact while remaining in India
Work with never seen amounts of geospatial data to generate critical insights and help solve important everyday problems from community planning to storm and emergency response oceans away.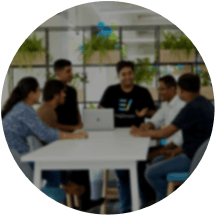 Join a new entrant to India's Silicon Valley
Be part of a startup culture where a lot still needs to be defined. The company will challenge you like a tech startup should and give growth opportunities not available in mature tech companies.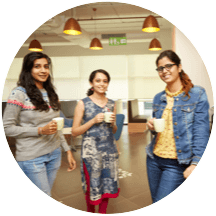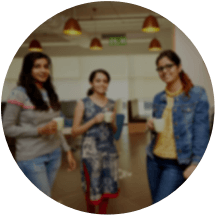 Build a long-term career while making history
Join an organization that's invested in your future and in India's economic expansion and social well-being. EagleView is bullish on India and wants to be part of the country's growth.
Working at EagleView India
Get a glimpse of our workplace
Careers at EagleView India
Think that EagleView might be your perfect match? Take a look at our current opportunities.
EagleView India Perks and Benefits
We value our colleagues and demonstrate this through a comprehensive package of benefits.
Work Well-being
Medical and accidental insurance
Maternity and paternity and adoption leaves
Your Future
Meal card
Internet allowance and transport subsidy
Work from home options
Open door culture
Career Advancement
Agility to move and grow within teams
Ongoing training and professional development
India Office Inauguration
Our Values
Do Big Things
The problems we tackle require creativity, perseverance, and innovation to solve. We don't limit ourselves to what's been done; we strive to do more.
Be Nimble
Obstacles aren't endpoints. We stay nimble in our thinking, creative in our problem-solving, and bold in our innovation, ever ready to move and evolve.
Everyone Is Welcome
We commit to diversity and inclusion, knowing that a wide range of experiences, identities, and perspectives allow us to see further, accomplish more, and create a vibrant community.
Create Wildly Successful Customers
We believe that having a deep understanding of our customers and how our business serves their needs enables us to create differentiated products and experiences that outpace our competitors.
Keep Growing
We're curious and eager to improve. We prioritize your journey and believe that discovery and experimentation are critical for individual growth and continuous improvement.
Lead With Integrity
We value honesty, transparency, accountability and respect in all interactions; and welcome difficult discussions – keeping in mind our shared goals and common purpose.
EagleView Leadership Profiles
Chris Jurasek
Chief Executive Officer
View Bio
Chris Jurasek, CEO of EagleView, has been mesmerized by the possible uses of technology ever since seeing his first mainframe computer at the age of 12. Today, he leads EagleView's global business and growth strategy, product innovation, and culture. He is driven by a desire to help customers find new ways to leverage technology to maximize ROI by transforming how their employees work and how they serve their customers. At EagleView, that means delivering breakthrough technology solutions that help customers keep people safe, productive, and prosperous.
Over the past six years Chris has served as an operating executive with Clearlake Capital, holding multiple President / CEO and board roles. Chris was President & CEO for Calero Software, creating a leader in the Telecom Expense Management (TEM) industry. As JetSmarter President, Chris transformed the way consumers buy private aviation. Earlier in his career, he held executive leadership roles at TE Connectivity, ADC Telecommunications, and Rexnord Corporation.
Chris holds a BSBA from Bowling Green State University and an MBA from Northwestern's Kellogg School of Management.
Tripp Cox
Chief Technology Officer
View Bio
As the Chief Technology Officer at EagleView, Tripp Cox brings more than 20 years of experience at technology and professional service organizations, focused on business outcomes through increased product usability, data attribute development, and scaling engineering to meet product growth strategies. Prior to joining EagleView, Tripp served as EVP of Research & Development at Calero. He also worked as the top technology executive in multiple high-tech ventures, including Damballa, MindSpring, EarthLink, and Illuminate360.
Nagib Nasr
Chief Operating Officer
View Bio
As Chief Operating Officer, Nagib Nasr oversees all aspects of the organization's global operations, planning, supply chain, and continuous improvement activities. Prior to joining EagleView, Nagib was the founder and president of FlowRiver Group, an operations consulting firm. He also previously served as Vice President, Global Operations & Business Development for Vinventions, and Vice President, Lean Business System for Rexnord. Prior to that, Nagib served as General Manager, at the Sanford Plant for Moen Inc. Nagib holds Bachelor's and Master's degrees in Industrial Engineering from Cleveland State University.
EagleView, Number One for a Reason
Industry leaders trust EagleView to deliver, each and every time.
1B
Images in Our Database
9.5M
Miles Flown Per Year
300+
Patents and Counting
Join Our Team
Think that EagleView might be your perfect match? Take a look at our current opportunities.
We are always looking to network with top talent. If you do not see an exact fit for a current role, email recruiting@eagleview.com with your resume. Sorry agencies, we prefer to reward our employees with generous referral bonuses so we are not responsible for any fees related to unsolicited resumes.